Birthday + T-Shirts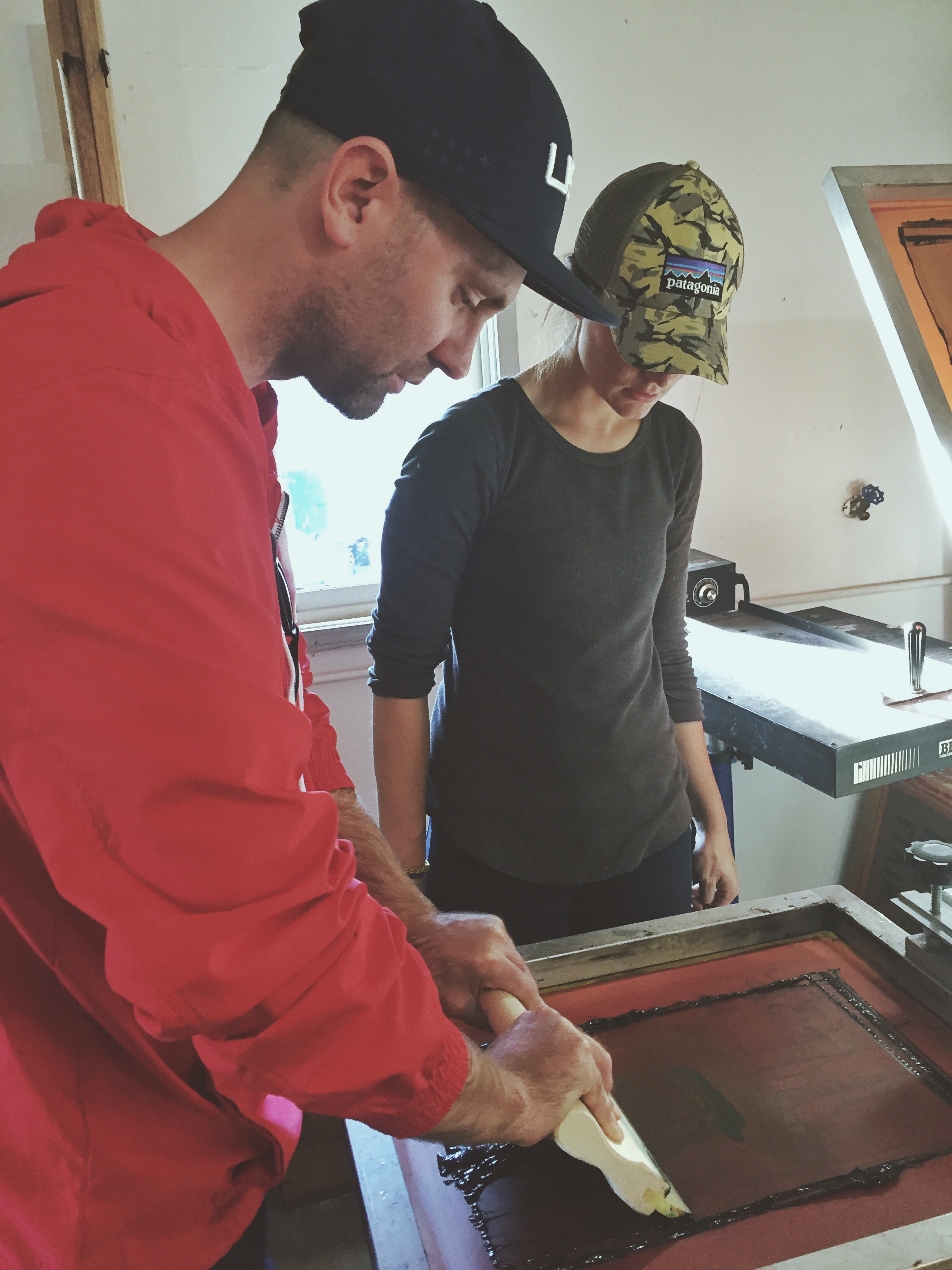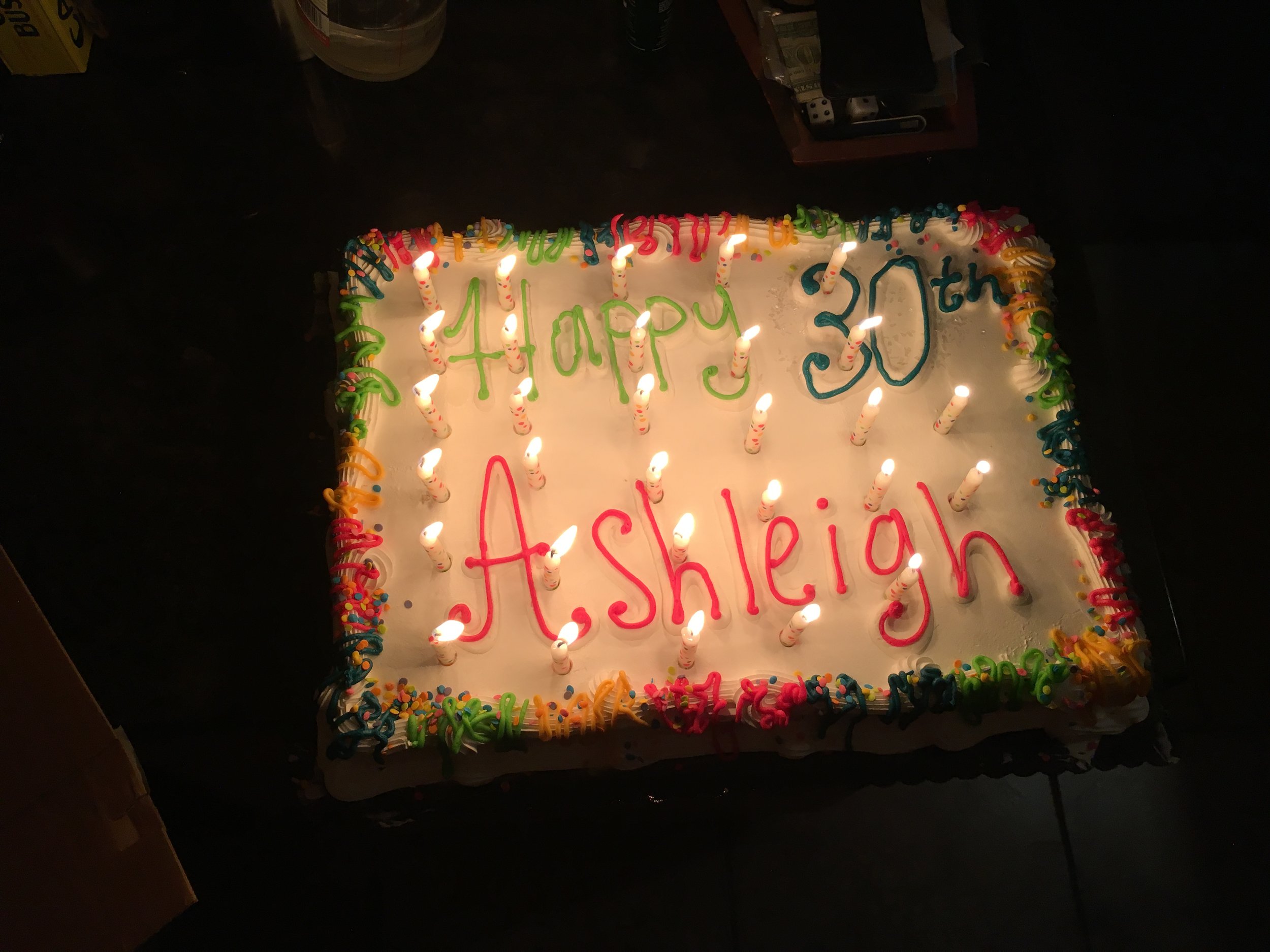 What better way to celebrate getting old?
Throw a print-your-own-shirt-party.

We had a blast hanging out with everyone and loved seeing people of all ages step up to the press. With 5 designs to choose from, our Pete and Thulee design lead the pack in adults and kids.
Unfortunately, it went to their heads a little too much. They've been strutting around the house like they reached a point of fame and the production and walk demands have increased. Hopefully that doesn't last too long. Additionally, Ashleigh was showered with more bottles of bourbon than she knows what to do with - that on the other hand, we hope does last a long time.
All-in-all, it was an incredible night full of great conversations, a Chicaco Cubs victory and people rolling up their sleeves and slinging some ink us.
It doesn't get any better than that and we can't wait for the next one.
Here's a little wisdom drop from Ashleigh on turning 30 (or older):
Entering 30 seems a little scary. It's this point where you feel like you should have things figured out and be well on your way to creating the family or life you're expected to be living.
Here's the thing though - it's not scary - it's just another number in front of another number. That's it.
What does matter though, is how you're spending the years of your life. Are they filled with cherishable moments and a pursuit of a life worthy of living? Or are they filled with wishes and shoulda-couldas? There is no better time to re-evaluate the path you're on than today. Make sure you're living intentionally and passionately pursuing things and people, because even though age is only an increasing number, we're not guaranteed the next one.
Create the life you want, live passionately and love relentlessly.
The Side Garage Fun Fact:

Our print shop is MOBILE. Which means, we can bring the screen printing process to you. If you have an event or party coming up, give us a shout or click here to learn more. We believe, there is nothing cooler than walking away from an experience with something you just made.

Plus — who doesn't love a good t-shirt printing party.